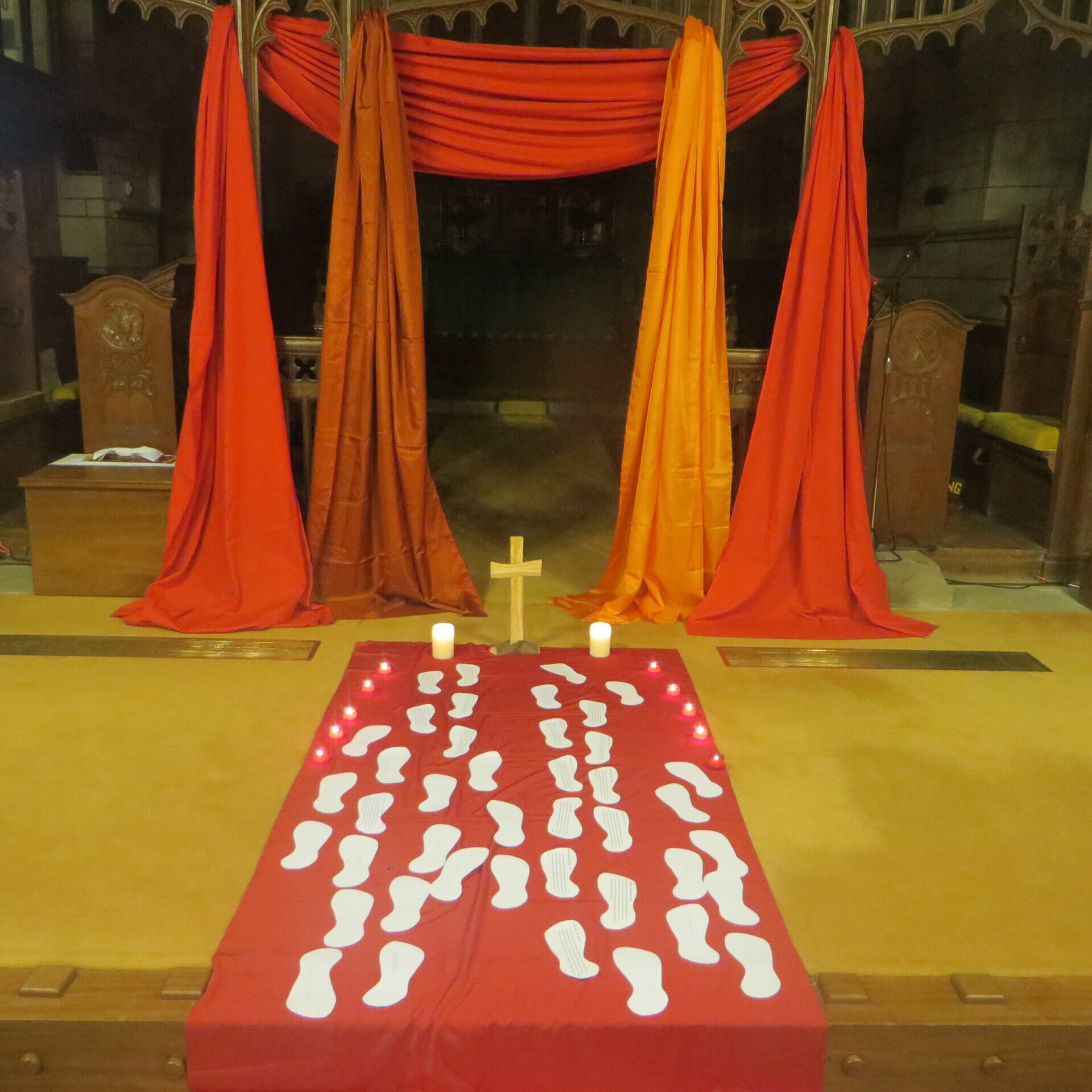 BUILT ON PRAYER AND WORSHIP
Click below to find information about our services, regular prayers for the community – and to request prayer
CLICK HERE TO FIND OUT MORE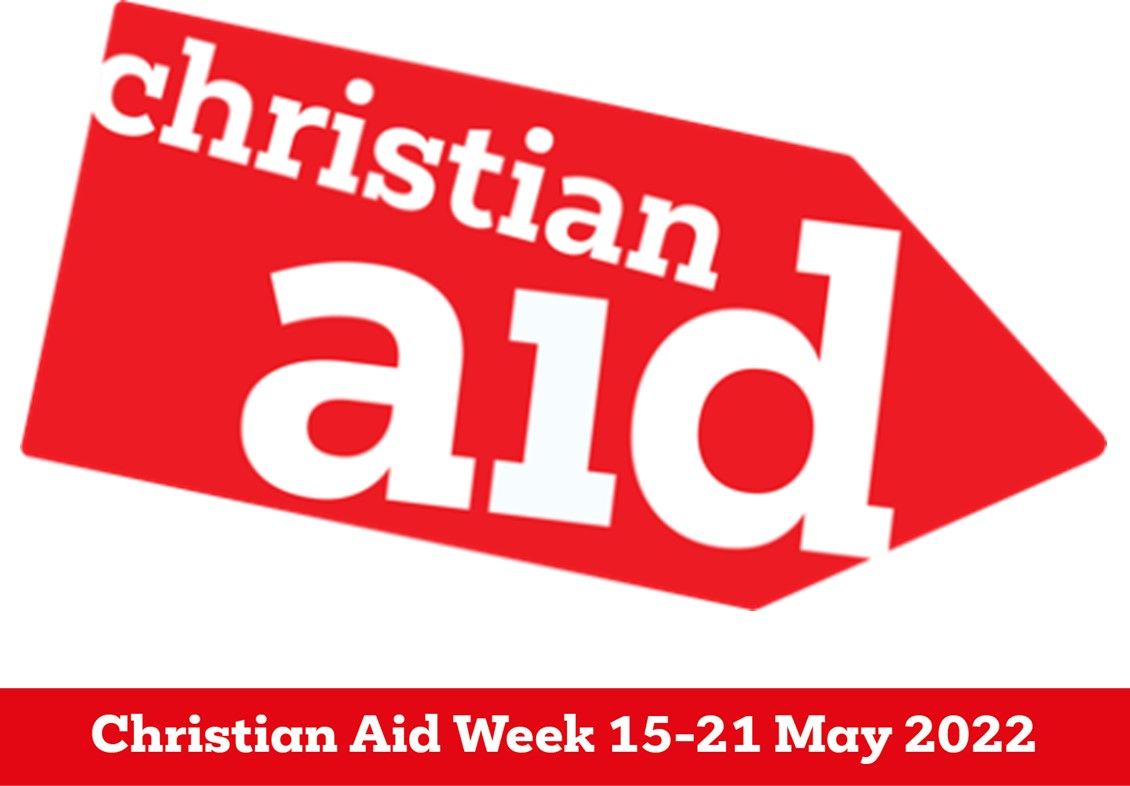 SUPPORTING PEOPLE WORLDWIDE
Scan the QR code, or click below it, to make a donation via the Leek Wootton e-envelope. This will remain available until the end of June.

Leek Wootton e-envelope
SHARING LIFE'S BIG MOMENTS
Click below for information about arranging Thanksgivings, Baptisms (Christenings), Weddings or Funerals at All Saints
CLICK HERE TO FIND OUT MORE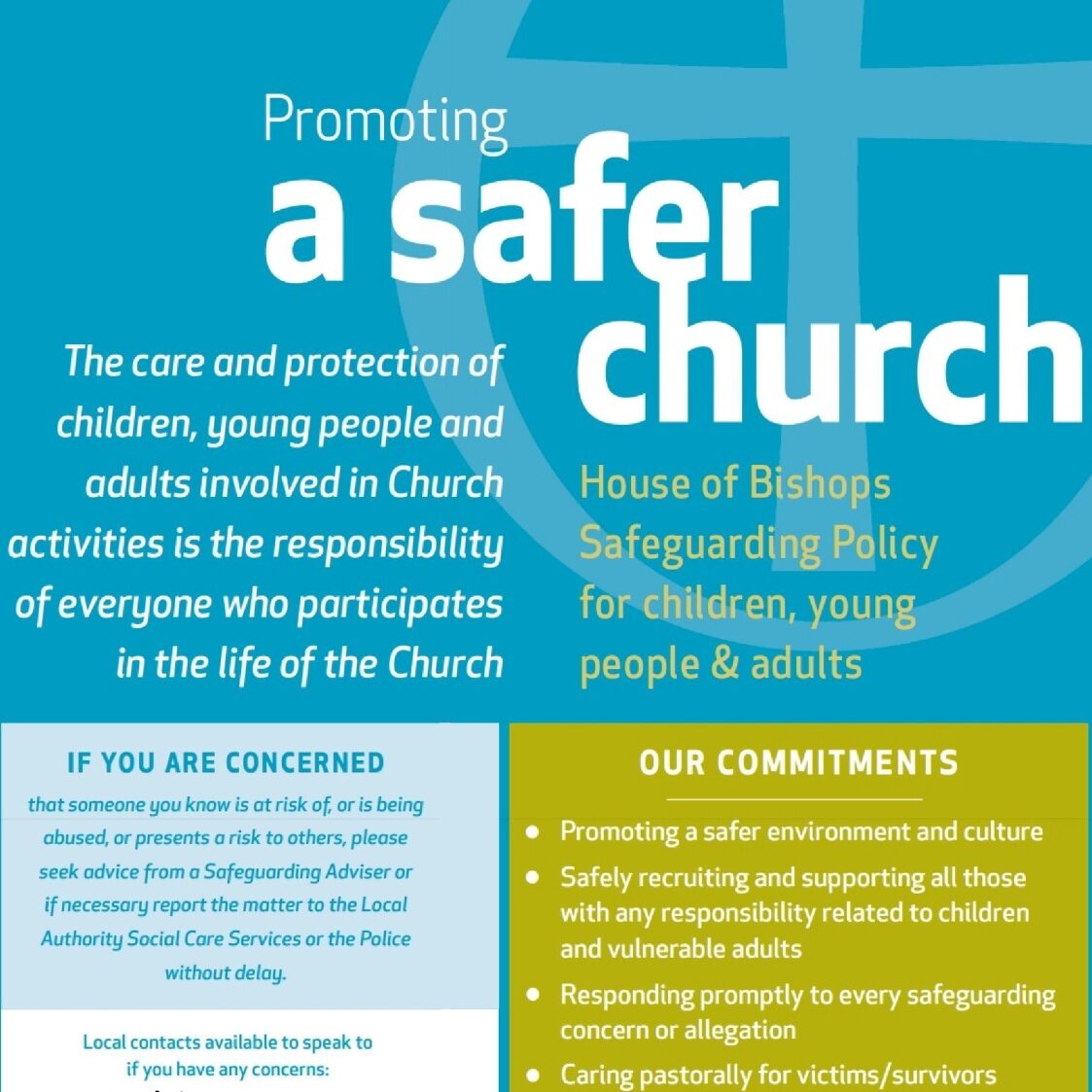 SAFEGUARDING THE VULNERABLE
Click below for information on our Parish Safeguarding Policy and for contact details in case of a concern.
CLICK HERE TO FIND OUT MORE
PLEASED TO MEET YOU
Would you value a meeting with Jim, the Vicar? Click below to book a time to meet up – either at the church or in your own home locally.
CLICK HERE TO FIND OUT MORE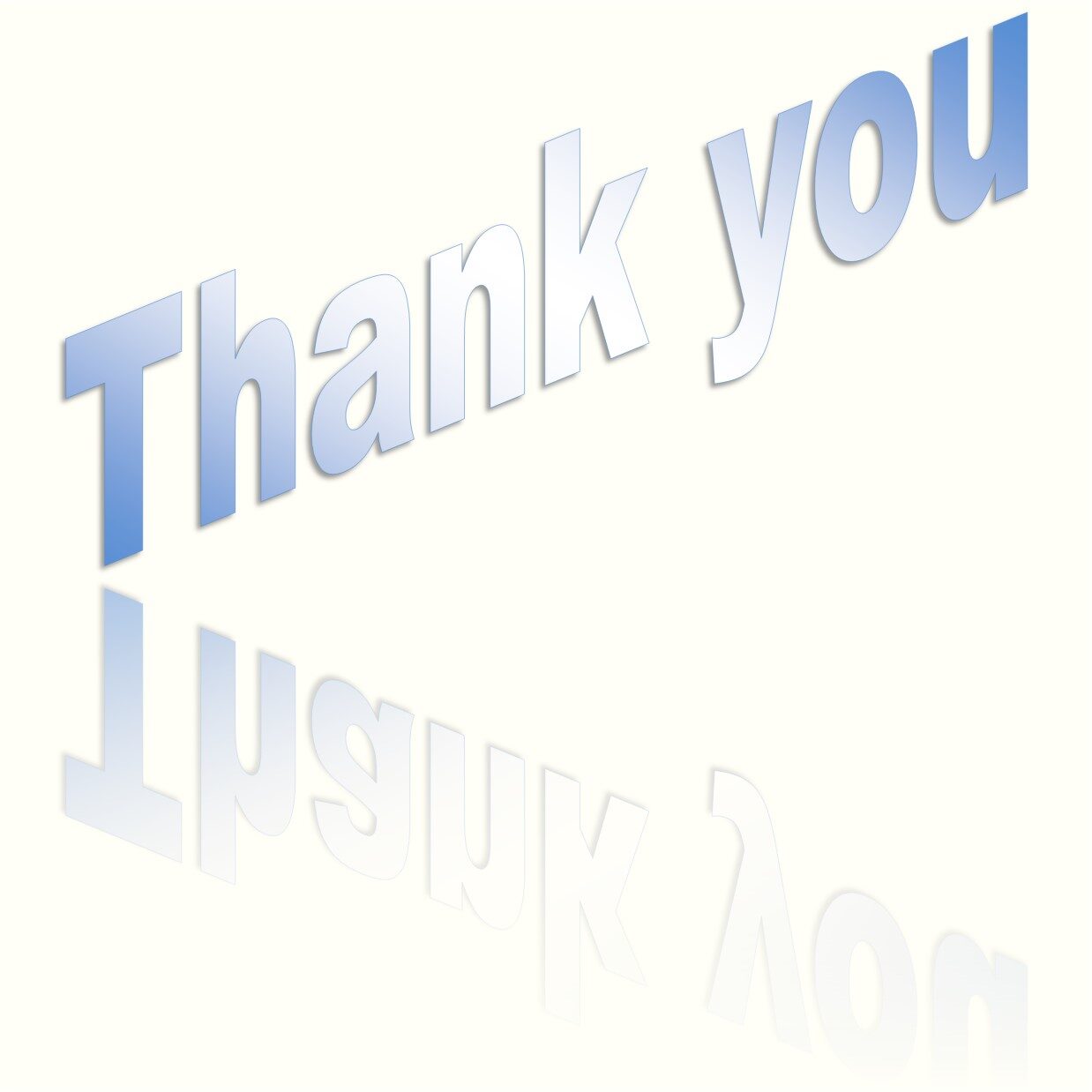 GRATEFUL FOR YOUR SUPPORT
Click below to find ways in which you can support the mission and ministry of All Saints' Church, including the upkeep of the building and churchyard
CLICK HERE TO FIND OUT MORE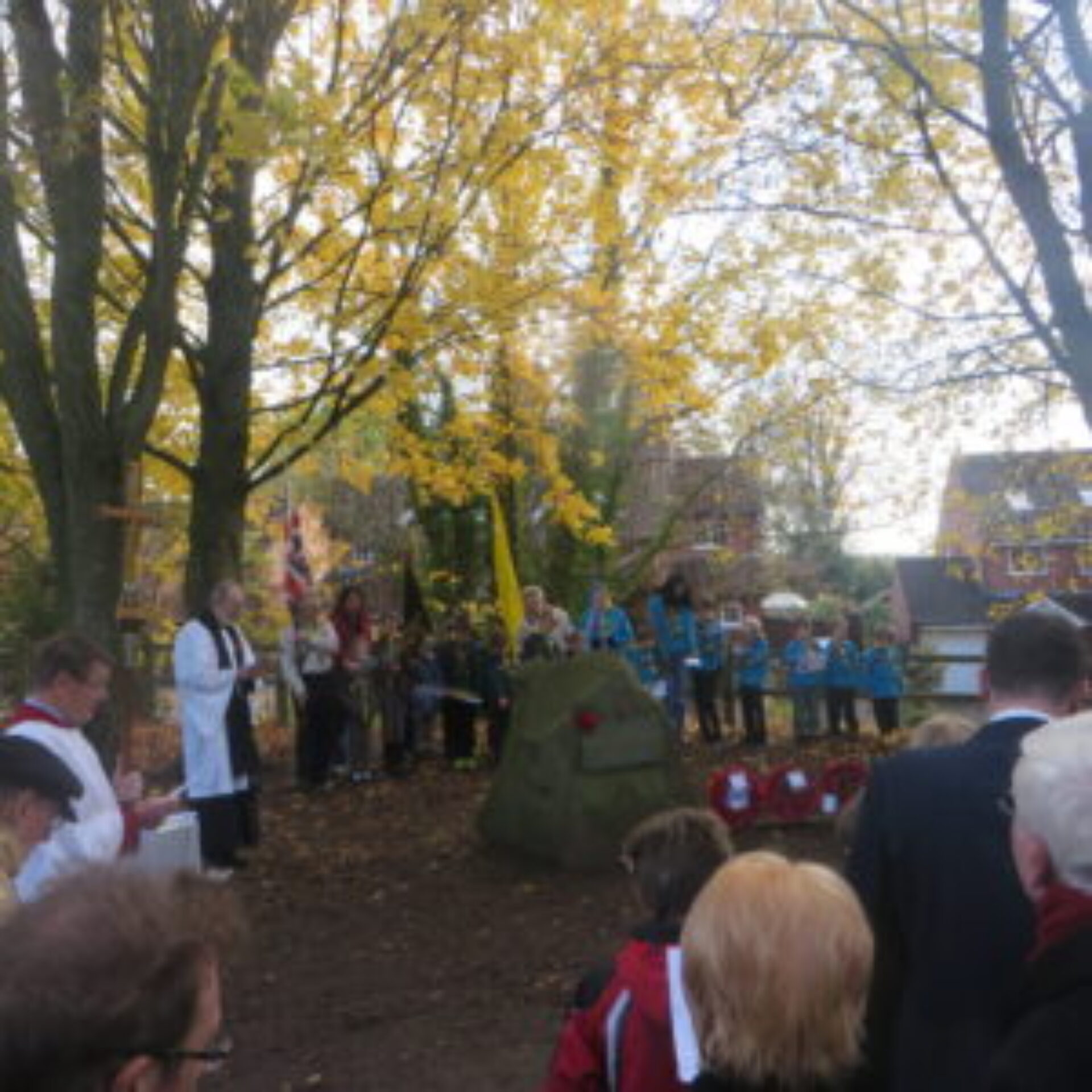 PART OF THE COMMUNITY
Click below to find out more about our links with other community groups and about social events at the church
SECTION UNDER CONSTRUCTION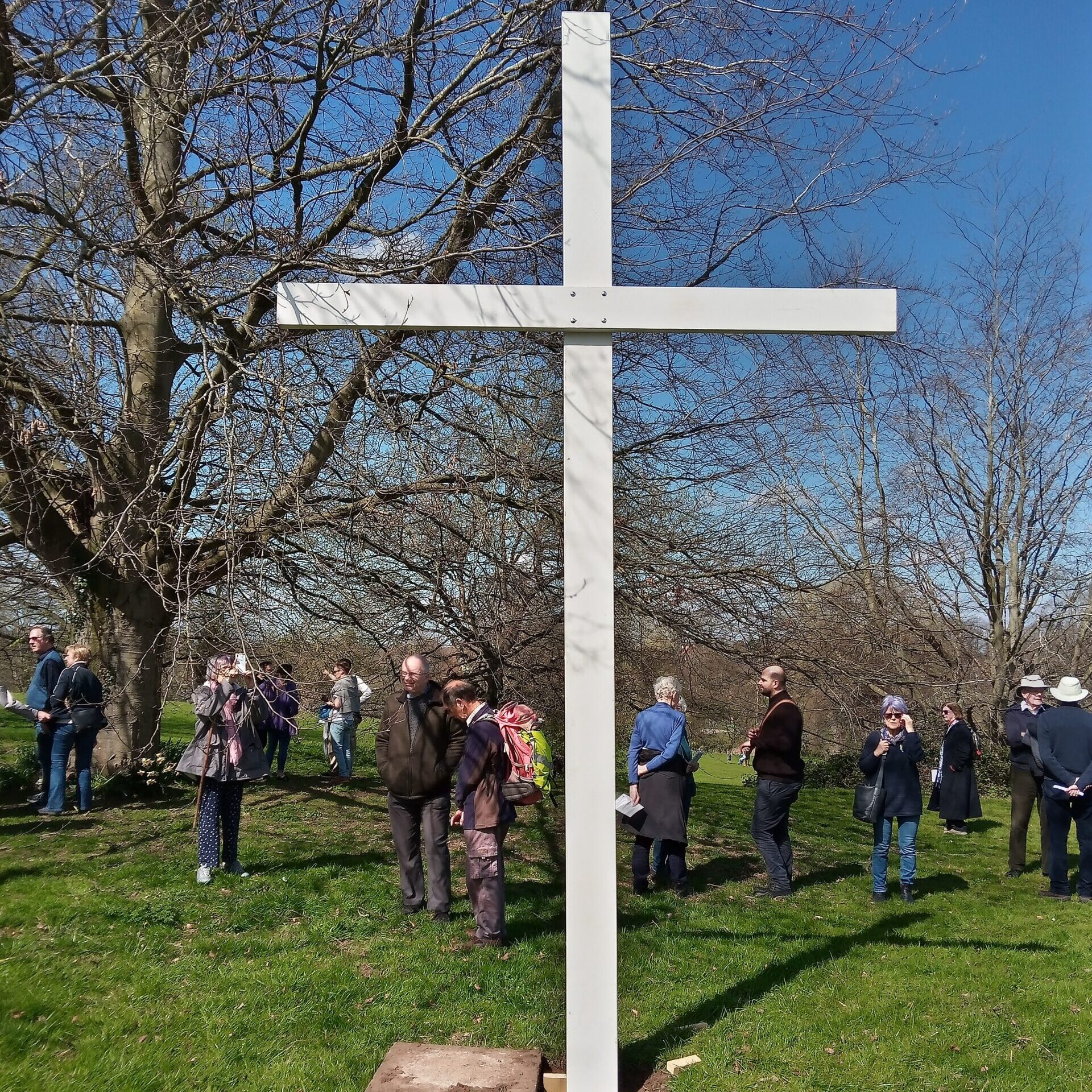 PART OF CHURCHES TOGETHER
Click below to find information about the local Churches Together in Kenilworth and District group and our ecumenical services and events
CLICK HERE TO FIND OUT MORE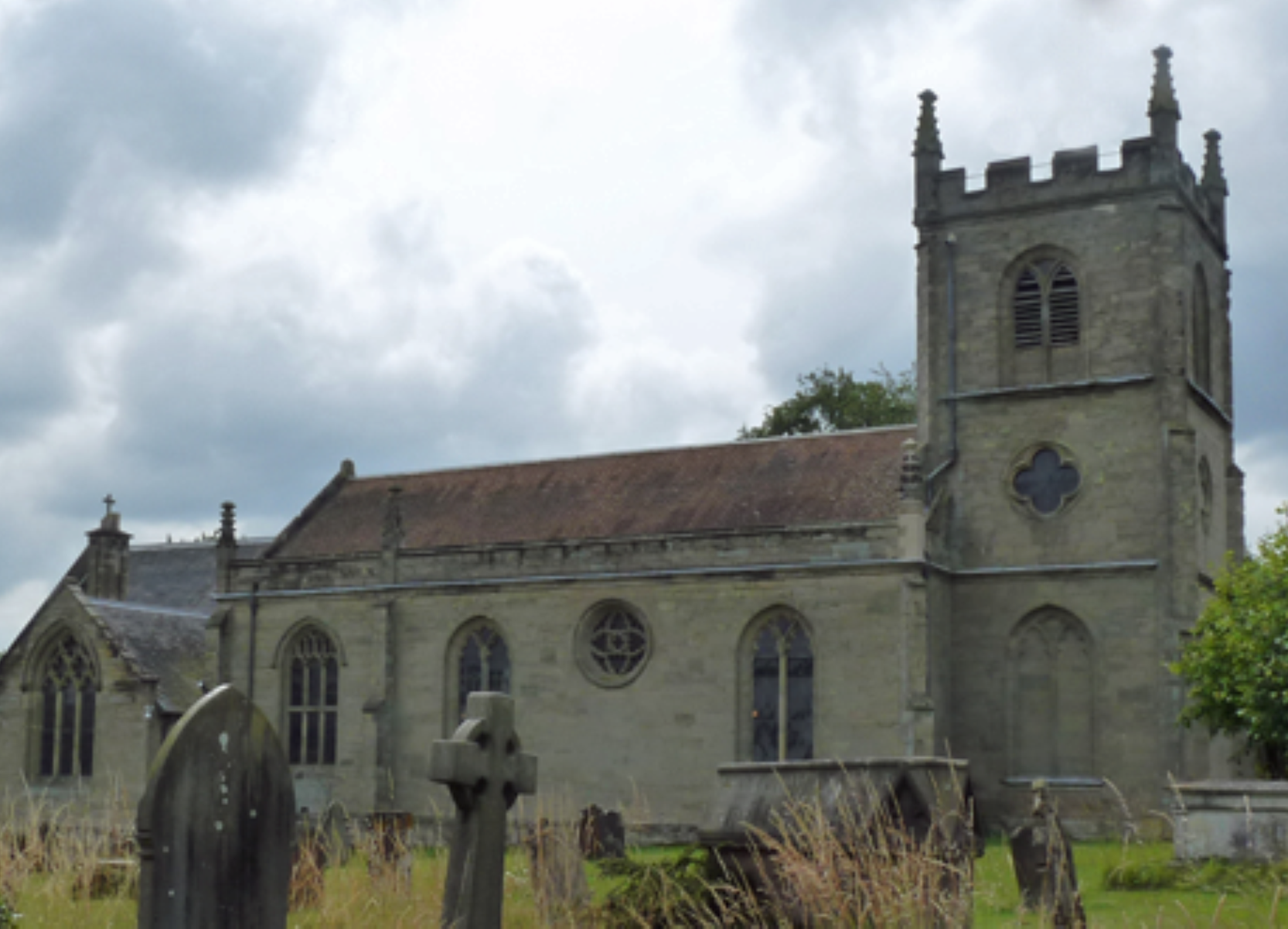 All Saints' Church has been a place of prayer, worship and service for hundreds of years
Although little is known with certainty of the origin of the parish of Leek Wootton nor the earlier buildings on this site, there are many parts of our history that are known and which offer clues. The current building dates back to 1792, but parish registers go back to 1581 and our list of clergy back to 1316. One of our bells in the tower dates back to 1360.
You can find out more about in the 'Our History' section – and can browse through the Parish Registers right up to 2015. Please contact the Vicar if you want to see more recent entries.
Discover more about our/your history
God's Family,
growing in hope and joy, reaching out with love,
with the Holy Spirit guiding us
Our faith in God, as Father, Son and Holy Spirit, is built on the Word of God: Jesus, the 'Living Word' and the Bible, the 'Written Word'. These two expressions of God's Word are in perfect harmony with each other and each helps us to understand the other.
Through the Word, we understand that the death of Christ on the Cross is the unique opportunity for all people to enter into a restored and eternal relationship of love with God and, through God, to one another as members of GOD'S FAMILY.
The sin of each and every one of us was carried to death by Jesus and, in return, by the grace of God, he offers us his perfect righteousness. This can only be received through faith in Jesus which involves repentence and a life-long discipleship as we continue GROWING IN HOPE AND JOY.
The love which we have discovered in our relationship with the living God inspires us to share this good news, REACHING OUT WITH LOVE in personal contact to the community in which he has placed us, and through charitable support to others around the world.
All this we seek to do in partnership with the wider church, across denominations as part of Churches Together in Kenilworth and District and with the Church of England as part of Kenilworth Deanery within the Diocese of Coventry, journeying in faith together WITH THE HOLY SPIRIT GUIDING US.
…
History Section
SECTION UNDER CONSTRUCTION –
Parish Registers are now available
Our Team
We believe that every member of the Church has a vital part to play, and has some specific God-given gift to offer in the service of God and his Church. Those mentioned below are ordinary church members who have been called and appointed to exercise one of the more public ministries within the church here at All Saints.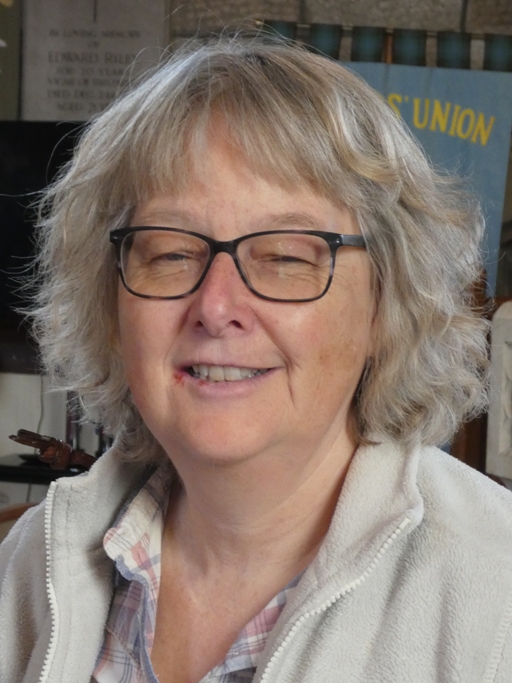 Lesley Allen
Parish Safeguarding Officer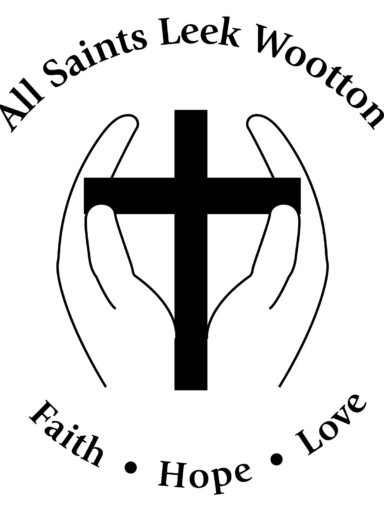 Shirley Calvert
Coordinator for Church Cleaning Team Volunteers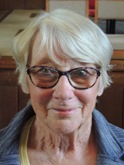 Eileen Clayton
PCC Member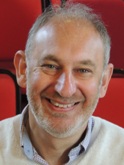 Jonathan Cox
Electoral Roll Officer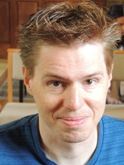 Chris deWolf
PCC Secretary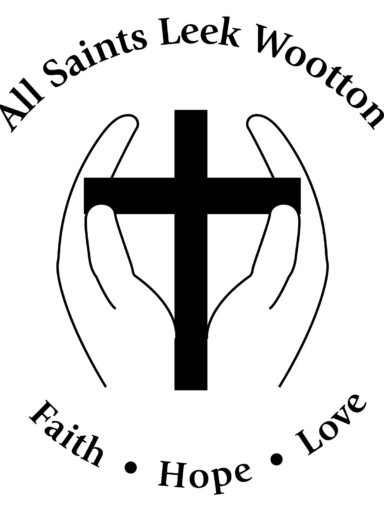 Helen Eldridge
Parish Magazine Co-Editor
Lesley Eldridge
PCC Co-Treasurer and Parish Magazine Co-Editor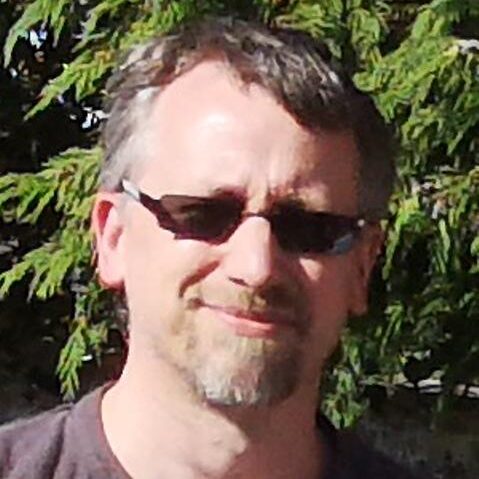 Nathan Gould
Tower Captain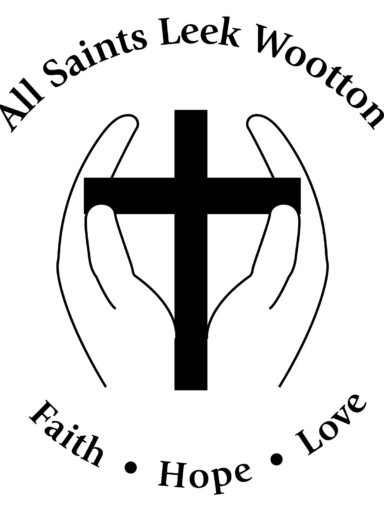 Andrew Haines
Associate Minister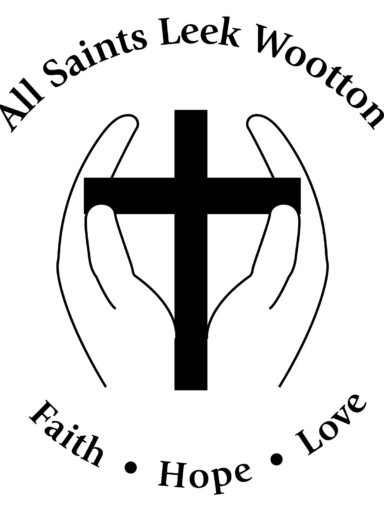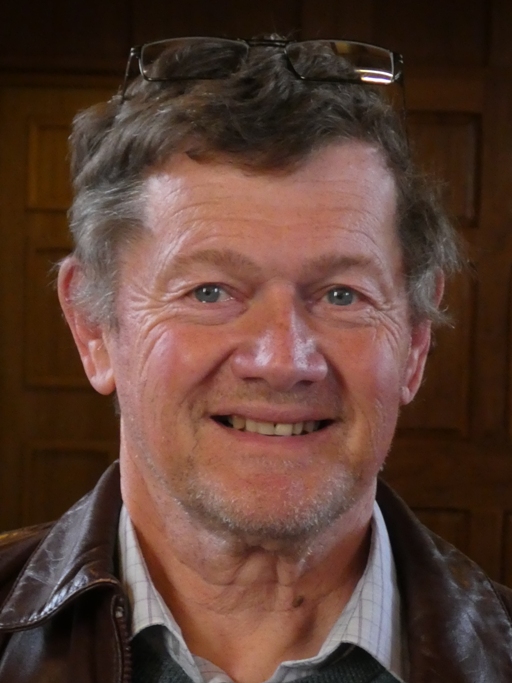 Jonathan Kingston
Churchwarden
Katie Kingston
Childrens' Advocate and Rota Coordinator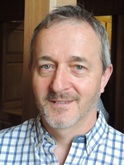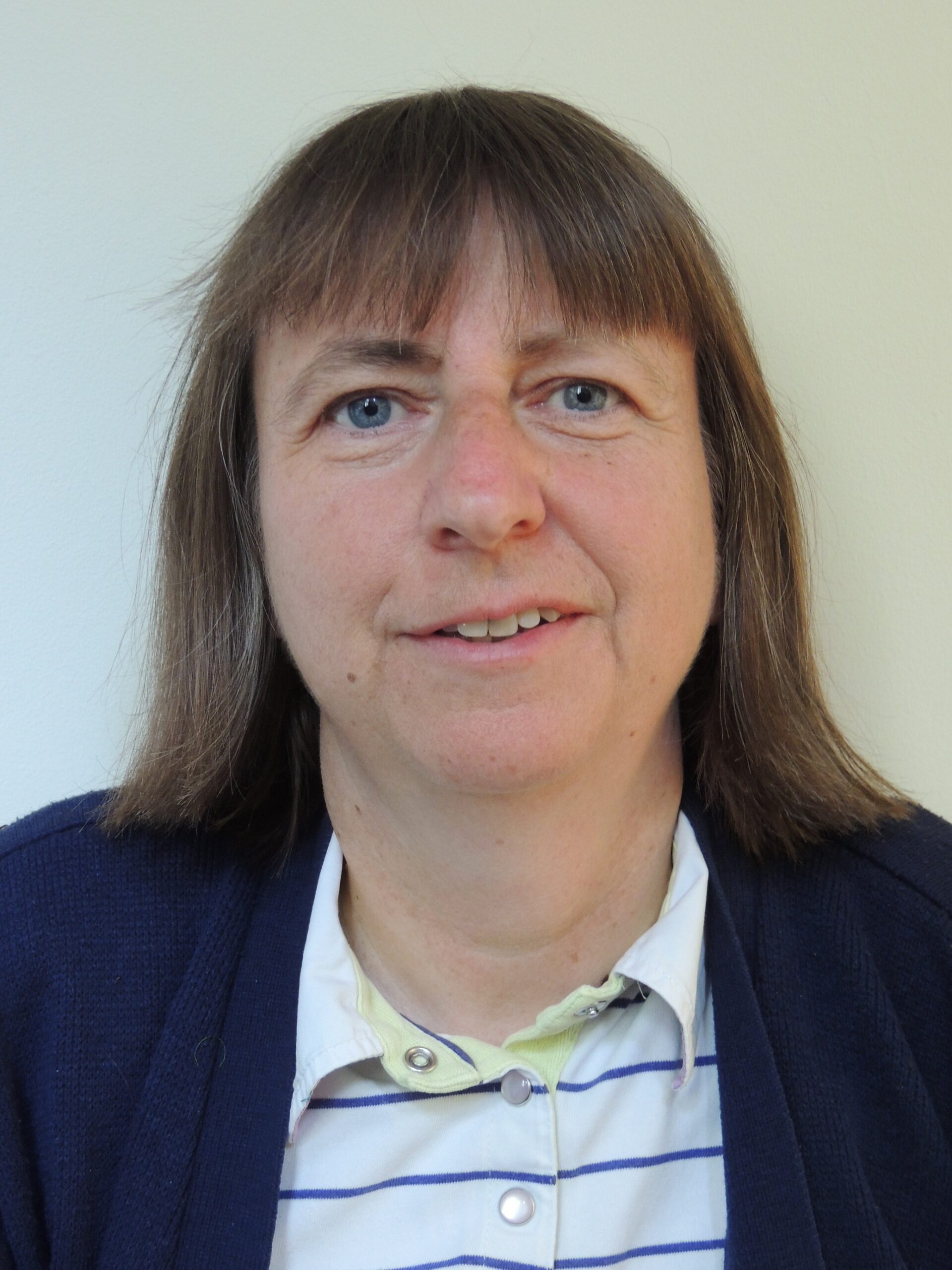 Nicola Perryman
Children's Work Coordinator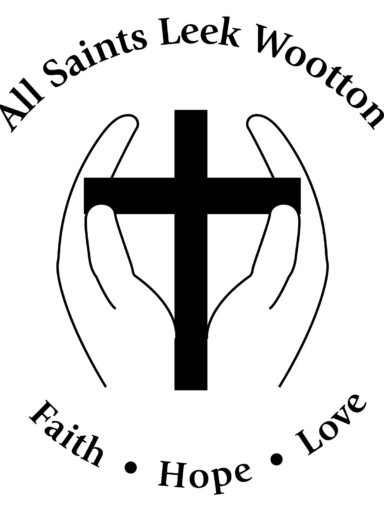 John Price
Associate Minister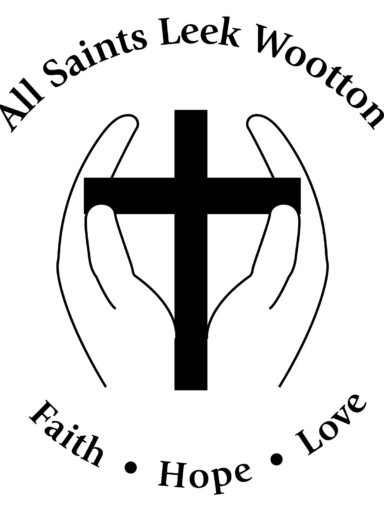 Mary Robins
PCC Member and Cathedral Link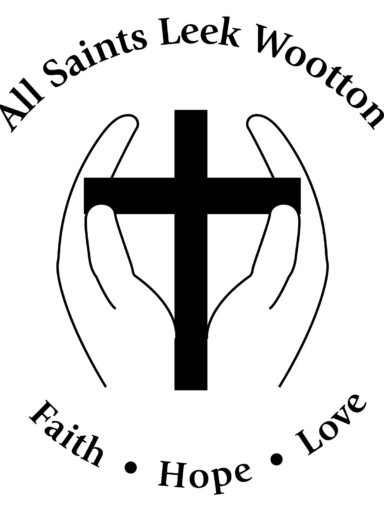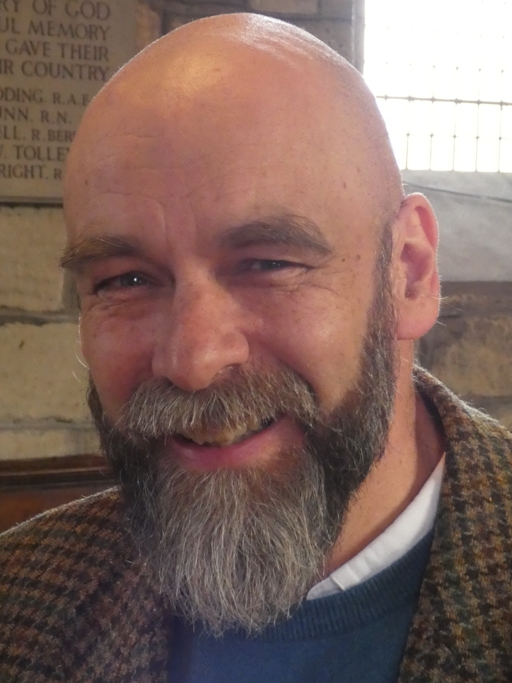 Nigel Stallard
Reader & Churchwarden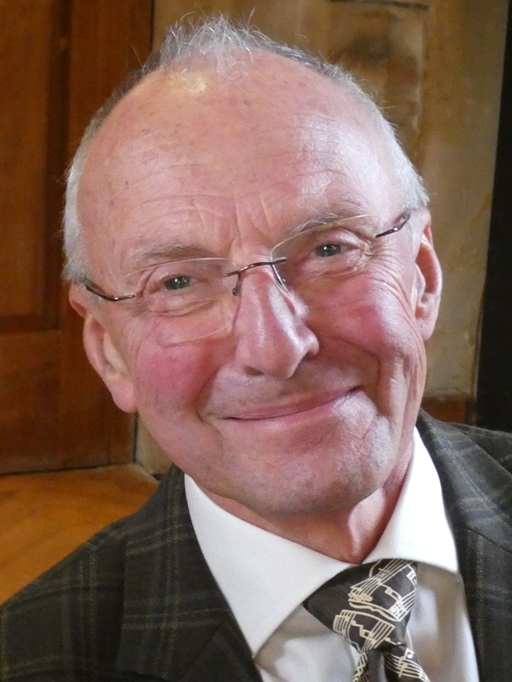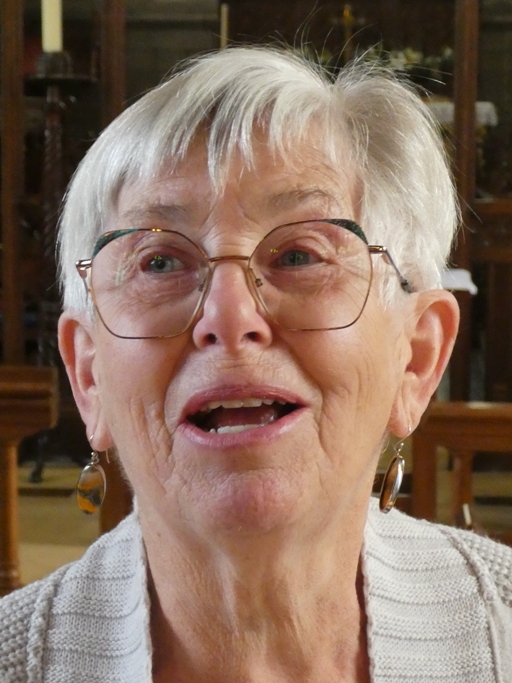 Joan Stevens
Coordinator for Flower Arranging Team Volunteers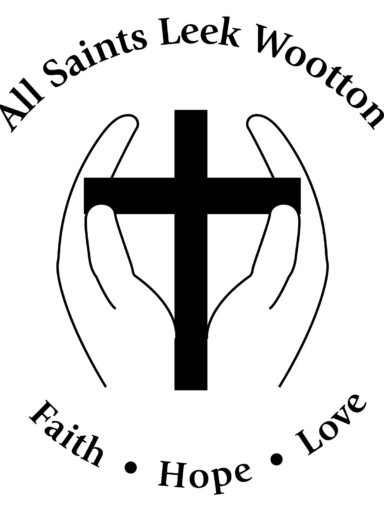 Iain Wilton
PCC Co-Treasurer
Join us Online via Zoom
Most Sundays, our 10am services are also livestreamed
for others to join us online via Zoom.
This works for the MOSAIC group for children too.
On Monday-Friday mornings (8.30 – 8.50am) and
Monday/Wednesday evenings (8.45 – 9.00pm),
you can join us for Morning Prayer or Compline online.

Just below the button, the Order of Service for Sunday is normally available to download from Saturday evening. Press the >> symbol and select Download from the options displayed.

Click on the button below to join the current service.
The channel opens a minute or two before the start midweek,
and normally about 15 minutes before the start on Sundays.

JOIN NOW
Latest News
Our latest weekly pew sheet and monthly parish magazine can be accessed below
Contact us
All our email addresses conclude '@leekwoottonchurch.co.uk'
For general enquiries, please use the 'admin@' address
To contact the Vicar, please use the 'vicar@' address
For Safeguarding issues, please use the 'pso@' address
For financial matters, please use the 'treasurer@' address
The Vicar, Jim Perryman, works part-time so please do not try and contact by phone
on Tuesday, Thursday or Friday.
At other times, please phone the Vicarage – 01926 850610.
There is an answerphone for leaving a message if no one is available to take your call.
You can also use the contact form below.
General Service Pattern
First Sunday of each month
8.45am Holy Communion (Traditional Language) 10.00am All Age Worship
Second and Fourth Sunday of each month
10.00am Holy Communion with MOSAIC [Group for Children aged 2 – 12] (Contemporary Language)
Third Sunday of each month
8.45am Holy Communion (Traditional Language) (March – September only)
10.00am All Age Worship 'Faith and Life'
(This service will often have a speaker to testify about the impact their faith has on their daily life and/or work. Normally we will sing more contemporary songs to recorded music at this service).
Fifth Sunday of each month
10.00am All Age Worship
Wednesdays following the 2nd and 4th Sundays of each month
10.30am Holy Communion (Contemporary Language)
These services are normally held at the back section of the church
Prayer for the Community
Each morning at Morning Prayers, and at services on Sunday, we especially prayer for those in different roads or areas of our parish.
We are always pleased to receive specific prayer requests from people within our parish or church community.
Our prayer rota for June is:

Weekend, 4/5 June: Village Hall, Sports Club and Recreation Ground; Monday, 6 June: Woodcote Drive and Police HQ; Tuesday, 7 June: Quarry Close; Wednesday, 8 June: Quarry Fields; Thursday, 9 June: Waller Close; Friday, 10 June: Hill Wootton; Weekend, 11/12 June: Church Members beyond the Parish Boundaries ; Monday, 13 June: Chesford Grange; Tuesday, 14 June: Guys Cliffe; Wednesday, 15 June: Woodloes Lane; Thursday, 16 June: Goodrest; Friday, 17 June: North Woodloes & Warwick Road sth; Weekend, 18/19 June: The Hayes Apts., Deansway, The Cedars & Warwickshire Club; Monday, 20 June: Warwick Road (School to top of village); Tuesday, 21 June: Wootton Grange; Wednesday, 22 June: Wilkshire Road; Thursday, 23 June: The Elms; Friday, 24 June: Hill Wootton Road; Weekend, 25/26 June: Home Farm; Monday, 27 June: Church Lane; Tuesday, 28 June: The Hamlet; Wednesday, 29 June: The Meadows; Thursday, 30 June: Tidmarsh Road.
DONATE BY CARD
Please click below to make a one-off donation with your credit/debit card. You will be diverted to the 'Give a Little' system.
DONATE BY CARD
SET UP DIRECT DEBIT
To regularly support the mission and ministry at All Saints', please click below for information on how to set up a Direct Debit via the Parish Giving Scheme.
DIRECT DEBIT
BE A FRIEND
Can you help by supporting the upkeep of the building and churchyard? Become a Friend of All Saints' Church. Click below for more details.
UNDER CONSTRUCTION